6 herbs that will help you to lose weight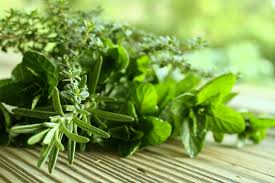 We all want tohave a slenderbody anddoeverything possibleto achievethe desiredresults. Did you know that there are some effectiveherbs,whichwill help you to get ridof a few pounds?If you use them andworkout regularly, as well as follow a healthydiet, the results will beobvious.
Ginseng. Ginseng provides energy and accelerates the metabolism, which helps to lose weight. It also increases insulin resistance which is very important for obese people that have diabetes Ginseng can significantly improve your health and well-being.
Black pepper. Black pepper is perfect for those who have firmly decided to get rid of a few pounds. Black pepper contains piperine, which prevents formation of new fat cells.
Dandelion. Dandelion is a great plant rich in various nutrients. It slows down digestion, so you have a feeling of satiety for longer. Dandelion is rich in fiber and it is beneficial for your digestive system. It also contains beta-carotene, vitamins and minerals, that help to cleanse liver, normalize the level of sugar and cholesterol levels in the blood.
Turmeric. This herb also helps to lose weight. Turmeric is often found in spice mixtures. The most important feature of turmeric is preventing accumulation of fat.
Cardamom. Cardamom accelerates the metabolism and burns fat. It has many healing properties, as well as slimming.
Horsetail. Horsetail is a natural diuretic It detoxifies, cleanses the body from toxins and slags.