7 tips how to treat cellulite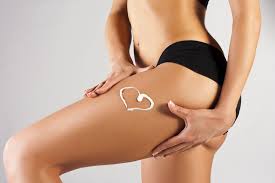 Balanced diet. This is the key to success. Only a balanced diet can guarantee good results. If you decide to get rid of cellulite, you have to keep in shape, eat lots of fruits and vegetables, reduce the amount of fried, fatty foods, sugar and chocolate.
Massages. It is an effective way to combat cellulite. Mechanical pressing of the skin crushes fat cells, accelerates blood circulation and metabolism.
Anti-cellulite wraps.It stimulates blood flow,improves metabolism and provides all necessary trace elements. Try anti-cellulite wraps with honey, therapeutic mud or seaweed.
Exercise. Sports is one of the most popular treatments for cellulite. Concentrate on training your legs,abdomen and hips.
Anti-cellulite cosmetics.The industry offers many cosmetic treatments to fight against cellulite.They help to get rid of the "orange peel" effect and prevent accumulation of fat cells.
Professional treatments at beauty salons.This can be quite effective,but also expensive. If you can spend money on that, try it.
Homemade treatments. This is the cheapest and easiest option. Here are some products that might be useful for you:
*Make a wrap using honey, ground coffee and apple cider.
*Make a body scrub with sea salt and sugar,
* Essential oils can be also highly effective. Add some orange, bergamot, nutmeg, cinnamon or almond oils to your baths, wraps, scrubs and massages.