How to lose 5 to 7 kilos until Christmas?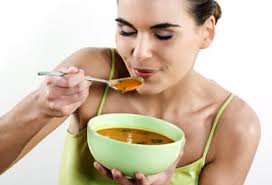 Festive period is closer and closer, and we are not only preparing gifts, decorate Christmas tree and plan New Year's Eve, but also think how to get rid of a few extra kilos. Here is a diet that will help you to lose 5-7 kilos until Christmas time.
Benefits of a diet
• A diet guarantees efficient weight loss and ensures that the weight will not come back if you do it correctly and eat healthy once it finishes.
• If necessary, repeat a diet again after 1-2 years.
• We recommend you to consult with your family doctor or nutritionist if you decide to follow this or any other diet.
About a diet
• You will need to completely forget about products that contain animal fat and sugar.
• It is also necessary to reduce the intake of salt.
• You can eat vegetables, pearl barley, buckwheat, oats, lean meat, fish, low-fat milk, cottage cheese and fruits. Do not forget to drink plenty of fluids – at least 2 liters of water a day.
• The menu should be divided into 4-5 parts. The main dish of this diet is a soup, which you will have to make using 500 g of onions, 300 g of celery, 250 g of carrots, 250 g of cabbage, 200 g of leek, 200 g of cauliflower, one garlic, a glass of tomato juice, basil and black pepper. This is a perfect dish in winter, when we want something warm and filling the stomach. Wash the vegetables and cut them finely, add some water, boil everything and blend. Then add tomato juice, spices and boil for another 10 minutes.
Minimum duration of this diet is two weeks. Once you complete it, you should be 5-7 kilograms slimmer.
Diet menu
Breakfast: 150 grams of soup, 50 grams of porridge with milk, 200 g of any fruit juice.
Lunch: 150 g of soup, 100 grams of fresh fruit.
Lunch: 200 ml of fish broth, 50 grams of cooked chicken breast, 200 grams of fresh vegetable salad.
Dinner: 150 g of soup, 100 grams of chicken breast (grilled or steamed), 50 g of buckwheat, 200 g of fresh vegetable salad, 200 ml of milk.