Top 5 products for those who want to lose weight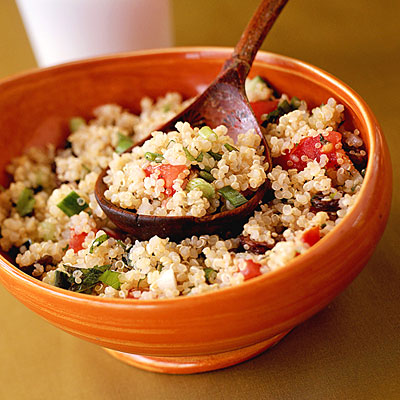 If you care about your healthandbody, you knowthata strict dietcan help you to losea few pounds, but theweightoftencomes back.Anyone who wish permanently loseweight andimprovetheirhealth should eathealthy all the time and make it their lifestyle. Here are 5productsthat we offer to includeinto your dailydiet.
Buttermilk. Fermented beverages and products act as natural probiotics that enhance intestinal microflora and improve digestion. If you don't like buttermilk, you can choose yogurt or pickled/fermented vegetables.
Salmon. Salmon is rich in omega – 3 fatty acids and it has a very low glycemic index which ensures normal insulin levels, and this prevents the wish to eat sweets as well as fat accumulation in the waist area.
Walnuts. Just like salmon, walnuts are also an excellent source of omega – 3 fatty acids. These nuts are a great snack for those who find it difficult to control the need of sugar and white flour bakery.
Quinoa. Quinoa is called a superfood. These grains are non-acidic for your body, they provide long-term energy and improve intestinal flora as well as prevent bloating.
Green tea. This tea accelerates your metabolism by improving production of thyroxine hormone.