What should you know about cucumber?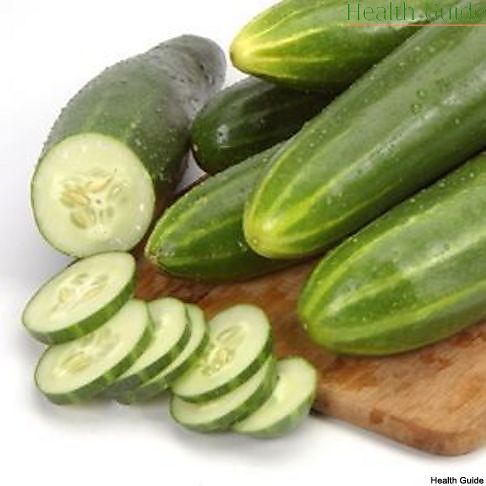 Cucumbers are much important than most of you think – they help to normalize many body's metabolic processes, help to maintain optimal fluid balance in the body and can help the patient to remove toxic materials from it. So, there should be no wonder why so many people drink cucumber juice when they need to recover from digestion problems and try to improve their blood.
Cucumbers are filled not only with water – they are also rich in other useful things, such as vitamins and acids. First of all, you can find many water-soluble vitamins in cucumber juice, such as PP, biotin and other B vitamins, ascorbic acid, retinol and tocopherol. Also, they are rich in essential oils and sufficient acids that act the leading role in processing carbohydrates in the body and are useful in fat formation.
As you must have already understood, cucumber juice is extremely valuable tool when trying to get rid of various health problems. It can be drunk pure or blended with some other components, such as other juice, sour milk products, herbs or other natural supplements.
According to experts, cucumber juice can help to solve various health problems or diseases, such as indigestion, cardiovascular disease, blood pressure problems. Drinking this juice can help to normalize blood pressure because it works as a diuretic. Besides, it is also very important whne you try to maintain your skin and hair healthy, heal wounds and bruises or get rid of acne and rashes and even forget the baldness. In order to have healthy and long nails, we recommend doing regular baths made from cucumber juice, salt and beer. You can also rinse your mouth with it, if you suffer from the bleeding gums and bad breath. According to beauty experts, you can also mix a spoon of cucumber juice with a spoon of lemon juice and apply this mixture on your face. This mixture will lighten your freckles and pigmentation spots. Fresh cucumber juice is also advised to use after the sunbaths – it will cool your skin down and will also give it some moisture.