Ginseng for your health and youth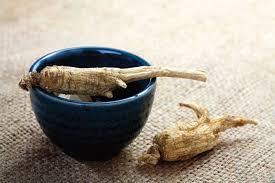 According to Eastern medicine, many diseases are caused by a lack of energy. Such lack of energy can cause nervous and physical exhaustion, anxiety, weakness, lethargy, lack of endurance, reduced body temperature, cold hands and feet, frequent colds and so on. However, the vital energy can be recovered by natural means.
One of the best known natural products to bring the energy back is ginseng. It is believed that ginseng strengthens both in and yang energies and Oriental Medicine says that the harmony of in and yang is one of the most important human harmony and health conditions.
Chinese call ginseng root the elixir of life that extends life and returns power. Ginseng has been mentioned in the oldest Chinese medical writings as a toner that can affect longevity and activity of human brain.
Modern science has found that ginseng has a number of active substances: essential oils, enzymes, trace elements, vitamin C and B, phytoestrogens, sugars, pectins, starches, and other extractive substances.
The best way to use ginseng is by making ginseng tea. You can drink it every time you feel a lack of energy.